Occupational Vision
Computer Vision
---
In today's technological society we spend a considerable amount of time in front of our digital devices.
Using a computer for a prolonged period of time can lead to:
- Eyestrain
- Headaches
- Blurred vision
- Dry eyes
- Neck pain
There are times when a specific pair of work glasses may be appropriate such as occupational lenses, anti-fatigue and E-life lenses with Nikon's See Coat Blue anti-reflective coating.
Occupational lenses are a specific office based multifocal lens design usually prescribed to those over 40 years of age. These lenses give you clear vision up close to about one meter away. Occupational lenses are a great option for professionals such as lawyers and accountants to help reduce eye strain and also provide clear vision over a large area.
Anti-fatigue lenses are suitable for those younger than 40 who spends the majority of their day in front of a computer. These lenses provide less visual fatigue for computing, reading and precision tasks
The Digitime lens is the latest in lens technology specifically designed for those who constantly use their digital devices which gives a wider viewing area than traditional progressive multifocal lenses.
Crizal Sapphire is an anti-reflective coating which complement your lenses. This coating enhances the contrast on the screen and protects your eyes from glare and flicker by reducing the harmful blue light.
---
Maritime Assessments
---
As part of the seafarer licensing, the candidate is typically required to have a medical and visual examination as part of their certificate of competency and different seafarer qualifications have different visual standards. We are approved by Maritime NZ to assess your vision and colour vision as part of your maritime license. Our practice is also only one of two in Auckland accredited to the conduct the specific maritime (Holmes Wright B) lantern. The maritime lantern assessment is required for most Nautical Certificates and is a specific test where three specific lights (red, white and green) are projected through a hole from a lantern (lightbox).
---
Police Level One and Two Assessments
---
We are approved by NZ Police to assess their recruits' vision to both their level one and two standards. The level one assessment is required by all recruits, whereas the level two assessment may be required if you have had previous refractive surgery (e.g LASIK). The BegatTM machine has been specifically designed in NZ for Level two Police testing.
---
Colour Vision Testing
---
With a total of nine different colour vision tests we are able to do a full colour vision assessment for your occupation.
Different occupations require different colour vision standards. We have experience assessing colour vision for the NZ Defence Force, NZ Police, Maritime NZ, agricultural employees, engineers and more.
Our range of colour vision tests include: Ishihara, D15, City University, Holmes Wright B lantern, Giles-Archer, Farnsworth- Munsell 100 and more.
---
Safety Eyewear
---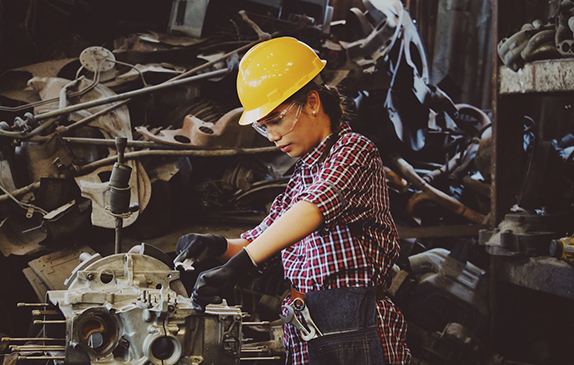 An employee's welfare is of utmost importance and safety glasses are part of the personal protective equipment (PPE) as recommended by WorkSafe NZ. We have range of safety frames available (including leading brands such as Bolle) to suit your needs from safety, comfort, fit and style. Additionally, safety glasses are available with self-tinting Transition lenses or the OptiFog anti-fog coating to stop your lenses fogging up as you go in and out of cold places. Our prescription safety glasses meet the current AS/NZ 1337.6 standard and all safety glasses come with a case and a certificate of compliance. We regularly work with large companies (including Fletchers, Fonterra and Marley) to provide their workforce with safe and quality eyewear.
---
---